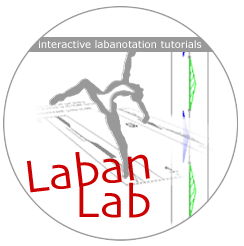 Interested in dance and dance notation? If yes, then this site, which uses a multimedia approach to teaching Labanotation ( a form of dance notation), is for you!

Click on the words below to begin.

You can work through the chapters in any order, but absolute beginners might want to start with "steps."